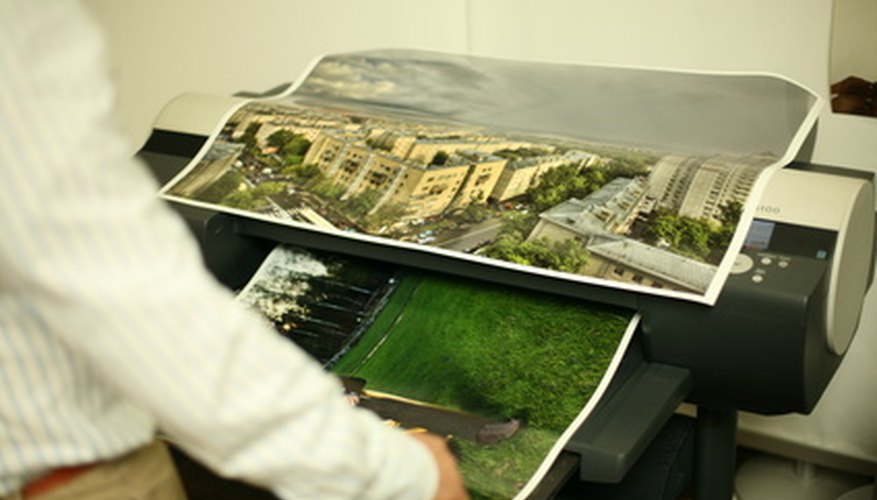 A giclee canvas is a reproduction artwork print created using high-quality digital printing methods. They can be created on many different media such as archival paper, photo paper and canvas.
Name
The name giclee (pronounced zhee-clay) comes from the French word "giclée," a feminine noun meaning "that which is sprayed or squirted." The name describes the action of an inkjet printer, which uses a nozzle to spray ink.
History
The name giclee was applied to these digital art reproductions for the first time by Jack Duganne in 1991. He wanted a way to differentiate the high-quality artist prints from the IRIS prints that were used as a proof or draft version of an artwork being created in prepress shops and commercial printing plants. The IRIS prints used only four colors and were not made to last.
Process
An original artwork is scanned using a digital camera and the image is digitally archived. A professional inkjet printer is then used to print the giclee print. Unlike the printer you may use at home, these high-resolution professional printers use eight to 12 colors.
Benefits
Giclee prints allow an artist to make multiple prints of an original artwork. The giclee prints can also be created in nearly any size. They can be sold at more affordable prices, making the artist's work available to larger portion of the population. Giclee prints created on archival canvas, when kept out of sunlight and extreme moisture, will last for decades.
Quality
Giclee canvases are of such high quality as to be suitable for galleries and museums. Giclee prints have been exhibited at the Metropolitan Museum and the Museum of Modern Art in New York. Giclee prints have been auctioned for significant sums--$9,600 for Chuck Close, $10,800 for Annie Liebovitz and $22,800 for Wolfgang Tillmans in April 2004